Q1: What is the history of Ubuntu Life and how did it come to be?
Zane Wilemon: ''After completing my studies at the University of Kansas and contemplating medical school, I felt a desire to explore the meaning of life and make a positive impact. This led me to purchase a one-way ticket to Kenya in 2000. Working at Kijabe Hospital, I realized the interconnectedness of our lives, which inspired the creation of Ubuntu Life. During my time in Kenya, I formed a deep friendship with Jeremiah Kuria, the director of a local orphanage. Together, we sought ways to bring meaningful change to the Maai Mahiu community. By identifying their unique talents and needs, we focused on job creation and artisan skills development in leather and canvas work. Today, Ubuntu Life, which began with nine local mothers sewing on manual machines, has grown to employ nearly 500 people in Kenya, offering livelihood opportunities and leading to more dignified lives for the community.''
Q2: What is Ubuntu Life's mission, and what does it represent?
Zane Wilemon: ''Ubuntu Life is an impact-driven business with a mission to empower lives within the Maai Mahiu community and beyond. The brand offers bracelets, bags, and shoes, all made in Kenya. The focus of the impact-driven business is to be a leading direct-to-consumer lifestyle brand out of Kenya in the global market. We have also established notable wholesale partners across the US and European markets from Whole Foods Market to American Eagle Outfitters to Nordstrom to Colette. Ubuntu Life recently achieved a major milestone when Oprah Winfrey selected the brand's Lamu mules for her Holiday Favourite Things list. Moreover, our business's revenue is reinvested into the Maai Mahiu community through our non-profit arm, the Ubuntu Life Foundation focused on empowering children with special needs through health and education opportunities''
Q3: What inspired you to blend entrepreneurship and priesthood, and how has it impacted your journey?
Zane Wilemon: ''My entrepreneurial journey and path to becoming a priest are completely interconnected. I didn't set out to become either, but first came to Kenya from the US with a hunger to discover who God is and my purpose in the world. That eagerness and openness have transformed my entrepreneurial journey into something resembling more of a life's calling as a result. For a time, the journey called me into the priesthood where I served out my relationship with God in the church teaching, preaching and counselling. Today that calling has brought me more fully into living out my role as an entrepreneur. However, both are merely roles to the fulfilment of why I am here and my ultimate role as a servant of God and calling to co-create with Christ a life and a world that serves others so that they have an opportunity to discover their life's calling.''
Q4: How did Ubuntu Life break into international markets, and what are the key ingredients for success?
Zane Wilemon: ''I think the best way to summarize how Ubuntu Life broke that barrier into international markets as an African-based business is by building authentic relationships that guided us effectively through the process. Early on, we didn't know how to make products at scale. Funny enough, we didn't even know how to sew. Breaking into international markets required building authentic relationships and key partnerships. We started by learning step by step, tapping into our community's unique talents and needs. The other key ingredients to breaking into international markets as an African startup, I would say, are:
1) Fierce Persistence
2) Building a team culture that will never give up and that will have fun together
3) Endless curiosity about what awaits you around the corner of what is possible
4) A hunger to achieve your greatest potential
Q5: How did you plan and execute a successful funding campaign despite the challenging environment?
Zane Wilemon: ''The current funding environment is very tough. I have planned accordingly by never ceasing to raise capital. I have an ever-growing investor pipeline and continue to seek out opportunities to attend investor events, dinners, lunches, travel opportunities etc so that I can get Ubuntu Life in front of potential partners. I have also built an incredible inner circle of board members, advisors and mentors who continually refine our investment strategy so that we are pitching the freshest and boldest vision for Ubuntu each year. We launched Ubuntu Life as a business during the Covid pandemic so the global economic climate has been extremely unstable since the moment we launched. As a result, Ubuntu's trajectory has been extremely dynamic. Like a surfer navigating an ever-evolving wave surfing on the edge of disaster, it is the most exhilarating and nerve-wracking thing I have ever done.''
Q6: Tell us about Ubuntu Café and your plans for its launch in Nairobi.
Zane Wilemon: ''Café Ubuntu began as an unconventional entrepreneurial venture in Maai Mahiu, with the vision to capitalize on its strategic location along major trade and tourist routes. Seeking to attract tourists, the café offered delicious Kenyan coffee, clean facilities, and Wi-Fi. Around the same time, we were in discussions with Whole Foods Market, which had launched the Whole Planet Foundation and sought partnerships in countries like Kenya, where they sourced products. Seeing an opportunity, the founder proposed a collaboration on a café concept, and Whole Foods agreed. They built Café Ubuntu in 2013 as the first building on their 11-acre campus. Despite facing challenges due to the pandemic, Café Ubuntu transformed into the Ubuntu Grocer to serve the community during COVID-19. Now, with renewed vigor, Café Ubuntu aims to expand its brand organically across Kenya and introduce Café Ubuntu Coffee sales in the US through the Ubuntu Life e-commerce platform, with plans for the Nairobi market as well.''
Q7: What are your main goals for this year?
Zane Wilemon: ''The main thing we want to achieve this year is profitability as a business. We have been on the edge of this for the past year. Despite the challenges of the current global economy, we are hitting our budgeted goals and are on track to accomplish our best year of growth yet. A sub-goal of mine this year is to discover a few other Kenya-based brands that have what it takes to scale into the US market and launch these brands as partners of Ubuntu Life under our e-commerce platform. In the true spirit of what it means to live Ubuntu, we want to share our success with like-minded entrepreneurs here in Kenya and build the most successful purpose-driven brand coming out of Africa into the global marketplace.''


Conclusion:
Zane Wilemon's journey with Ubuntu Life reflects the power of purpose-driven entrepreneurship and the positive change it can bring to communities worldwide. As Ubuntu Life continues to empower lives and create lasting impact, their bold vision for the future is a testament to the spirit of Ubuntu—finding our humanity in one another.


Be a Changemaker: Partner with From Here Ventures to Fund Your Vision
Founders, if you're creating scalable solutions that redefine industries, enhance human well-being, or prioritize women in leadership, we want to fund your vision. At From Here Ventures (FHV), we connect you with a powerful network of investors, advisors, and domain experts. Our out-of-the-box tools and services accelerate startup growth, and our talent community platforms offer access to top-tier talent. Join FHV now and become a changemaker, shaping a better future and making a lasting impact. Let's create a world of innovation together. Connect with FHV today and turn your vision into reality.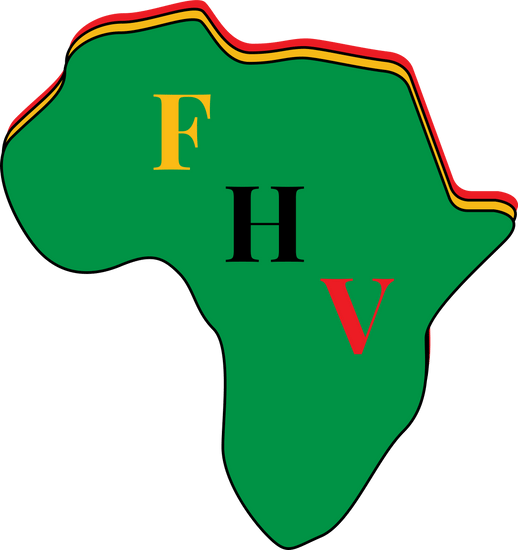 Join our mailing list!
Sign up to receive updates, news, events and opportunities in the venture capital & startup ecosystem
Your details were submitted successfully, you have been added to our list!!!