Introducing From Here Ventures (FHV)

We are thrilled to welcome you to the inaugural edition of the From Here Ventures quarterly Newsletter. At FHV, we believe in supporting the next generation of Transformative African Startups, one startup at a time. This newsletter is our way of inviting you to embark on this exciting journey with us. Our newsletter is your window into the world of venture capital, tech entrepreneurship, and innovation. In each edition, we will be featuring:

Portfolio Spotlights: Get to know the companies we're investing in, the visionaries behind them, and the groundbreaking solutions they bring to the table.
Industry Insights: Stay updated on the latest trends, emerging technologies, and market shifts that are shaping the future.
Events and Engagements: Discover opportunities to connect, network, and collaborate with us and other industry leaders.
Expert Opinions: Gain valuable insights from our team of experts and thought leaders

Executive Summary
Resilience in Africa's startup ecosystem:
Africa's big four startup giants, Kenya, Nigeria, South Africa and Egypt have borne the weight of Africa's startup ecosystem for years. The continent's youthful population, which is increasingly tech-savvy, presents a substantial market for startups. Internet penetration continues to rise, creating a broader customer base for startups. Improved infrastructure, including mobile networks, has also contributed to the growth of tech startups. From a trends perspective, the continent is doing fairly well in fundraising, surpassing the $3bn mark from venture funds despite a global funds drought since Q3 2022 when interest rates started increasing.
Growth and Setbacks:
We have observed a rise in startups, incubators, innovation hubs and accelerator programs despite a disturbing trend in the ecosystem where more and more startups are either closing down or on the verge of closing down. Despite raising billions of dollars, Twiga Foods, e-commerce platform Zumi and Sky Garden, Gearbox, Kune Foods, and BRCK which provide free Wi-Fi to public transport, logistics startups Sendy and Notify Logistics, as well as the likes of MarketForce have all exhibited the signals of turbulence..
When it comes to logistics startups, our conviction is that it is a pipe dream for them to scale as technology businesses. The logistics business itself is hard and with many asset-heavy moving parts. As such, technology can at best be incorporated as a feature of their business model and not an infrastructure play capable of transforming the industry.
Caution with Ambition:
Most of the startups that have shut down or scaled-down have also been quick to scale too soon before gaining market dominance in their home ground. Over-ambition is costly and it is critical for founders to focus on gaining traction locally before scaling. Scaling too soon without establishing market dominance comes with the risk of significantly increasing operational costs before the realization of revenue.
And to Founders:
Ultimately, we believe the startup ecosystem requires a unique approach in the long run, founders have to be careful with their ambitions and work towards profitability. Ideas and money alone are never enough. A successful round of fundraising should be backed by strategic pragmatism and commercial intentionality. Success in fundraising should not be mistaken for long-term sustainability. Profitability and operational efficiency should be the ultimate goals.
Adaptation to Economic Turbulence:
There is no doubt that the current economic turbulence has negatively impacted startups within the continent. High inflation rates and the increasing interest rates cause ripple effects in the ecosystem by decreasing startups' revenues which results in a funding drought. Founders should therefore endeavour to ensure their business models are hedged against inflation by ensuring their ideas are well grounded in reality, alive to the local contexts in which they operate and backed by sufficient and continuous market research.
In our very first newsletter, we seek to introduce our fund by touching on the following areas:

The Agenda
Introduction

Who We Are

Our Unique Approach

Our Portfolio

Funding Landscape in Africa

The Market Opportunity

Technology and Innovation

Human Capital

Government Support

Community Engagement

Boma Community

Chini Ya Maji Podcast

Conclusion

Introduction


Who We Are
:
From Here Ventures is a $5 million fund that provides both financial capital and a range of accelerative services to exceptional entrepreneurs who are working on groundbreaking business ventures in Africa. The fund invests in startups that focus on infrastructure plays, human well-being and women in leadership.
Our Unique Approach
:
There's no doubt that finding an exit door in the dynamic world of early-stage investing can sometimes feel like navigating a labyrinth. Yet, here at FHV, we're not just following the conventional playbook; we're rewriting it. As such, we have recognized an exhilarating yet often overlooked opportunity: integrating company revenues as a unique path to liquidity.
We have crafted a game-changing hybrid strategy, fusing the best of both classic venture and debt investment models. We understand the intricacies of investing in Africa, where patience and adaptability are key. Our approach strikes the perfect balance between long-term, equity-based investments that steadily appreciate in value and identifying companies with robust profit margins that offer a clear route to realizing our target return on investment. Our ticket sizes lie within the $100,000 to $200,000 range and our target number of annual startup investments is 8.
Our Portfolio:
At From Here Ventures, our investment philosophy is clear: we seek out exceptional tech companies that not only align with our strategic priorities but also have the potential to redefine entire industries. Companies in our portfolio include:
| | |
| --- | --- |
| Name | Overview |
| | A digital tipping app with a SACCO backend that allows for tippers to seamlessly appreciate their service providers while enabling the service providers to save and invest their tipping incomes. |
| | An immersive education-technology platform providing practical entrepreneurship training to high school students. |
| | A cloud-based human resource management platform that helps SMEs in Kenya manage their HR functions more efficiently. |
| | A leading fintech platform that offers consumer credit (BNPL), working capital and e-commerce solutions for merchants. |
| | A direct-to-customer lifestyle brand that uses the power of global commerce to create 'inch wide, mile deep' social impact for mothers and children in Kenya. |
| | A digital health insurance company that uses AI and machine learning technology to simplify access to affordable group health insurance and wellness plans. |
| | An AI-assisted tele-radiology platform solving the problem of radiologists shortage and high latency in medical reports by matching cases from hospitals with radiologists remotely and instantly |
| | An influencer marketing and social commerce platform that connects brands with influencers while pioneering a future of outcome-based marketing. |
Funding Landscape in Africa
Source:Africa: The Big Deal
The global tech startup funding landscape has faced significant challenges since the highs experienced in 2021. Funding levels worldwide in the first half of 2023 indicate a slow but steady bounceback in investment activity across the board.
However, the standout performer in this scenario is Africa. Despite global challenges, Africa's tech funding levels in the first half of 2023 ($1bn) have already surpassed the whole of last year's ($0.9B). The continent is growing at a much faster rate and this implies that Africa continues to be an attractive and thriving market for tech venture capital investments, presenting significant opportunities for us to support and nurture innovative startups in the region.
The point is, as much as Africa is not where other continents are in terms of funding levels, it is growing at a much faster rate and that is exactly where we see the opportunity.
The Market Opportunity

Africa presents a vast market niche for investors, driven by key factors such as burgeoning human capital, improving infrastructure, rapid technology adoption, and increasing trade and investments.
Internet Connectivity
The rate of internet penetration has grown at a 5-year CAGR of 13.8% to reach 40% in 2022 from 21% in 2017. The growth post-pandemic has been faster as the continent adjusted to the dawn of teleworking. The rapid increase has unlocked excellent opportunities in e-commerce, fintech, edtech and agritech which are all high-growth sectors.
Tech startups, which are our sweet spot, have the ability to leverage the increasing internet penetration to grow not only revenues but also product usage.
Government Support and Private Sector Support
Over the past decade, African governments have taken matters into their own hands by introducing a StartUp Law, with the aim of protecting businesses by offering tax breaks, intellectual property protection and funding access. Tunisia and Senegal have led the way as the first two African countries to implement these regulations. Several other nations, including Mali, Ghana, Ivory Coast, the Democratic Republic of Congo (DRC) and Rwanda, are currently in different stages of the enactment process. Here in Kenya, the Startup Bill 2022, aims to foster innovation and encourage the youth to participate in coming up with game-changing startup ideas.
In addition, substantial investments have been made in infrastructure development, with the African Development Bank (AfDB) committing a further $996.6 million to support youth startups in the continent in 2023. Improved infrastructure and government support create an enabling environment, boost productivity, and enhance the potency of innovation on the continent.
The AfCFTA (African Continental Free Trade Area) will also simplify intra-Africa trade by eliminating most of the policy, regulatory and cost implications that have hindered African businesses from trading with each other
This means that in the near future, startups will be able to sell their products and services to more countries without too much of a hassle, hire people from neighbouring African countries and buy inputs at competitive rates.
Human Capital
Africa is proving itself to be a frontier market for venture capital investments backed by an increasing population and a ballooning youth population who are not only literate but also tech-savvy.
Population has grown at a 5-year CAGR of 2.5% to reach 1.4bn people in 2022 from 1.2bn in 2017 and is projected to reach 1.8 bn by 2030.

With increasing literacy rates, the skilled workforce is growing, and investors can tap into this talent pool by investing in education, healthcare, and other sectors that benefit from a skilled workforce
We have the chance to tap into the continent's unexplored potential and actively support the creation of innovative solutions tailored to local demands. By channelling funds into Africa's flourishing startup scene, we can also take advantage of the impressive growth rates and secure sustained returns in the long run.

Community Engagement
Boma Community:
We are bringing together startup founders to increase our social footprint, leverage our expertise in VC investing to provide thought leadership and leverage the community to source for high-quality deals.
We also own and control the longest-standing startup-focussed podcast in Africa that covers all elements of the startup ecosystem; the players, dynamics, lessons, success stories e.t.c
We launched our podcast in May 2019 and have since had over 80 episodes reaching more than 14 countries

Conclusion:
In conclusion, our mission at From Here Ventures is to catalyze positive change through strategic investments in Africa's vibrant startup ecosystem. We believe in the potential of African entrepreneurs to not only transform their local communities but also make a global impact. With our innovative approach, diverse portfolio, and unwavering commitment to fostering innovation, we are excited to continue supporting visionary founders who are shaping the future of the continent. As we journey together through the ever-evolving landscape of venture capital and technology, we invite you to stay connected, stay inspired, and join us in creating a brighter tomorrow. Together, we are building a path forward, from here to a world of endless possibilities.
If you'd like to receive future updates from us, subscribe to our newsletter and we'll be glad to keep you in the loop.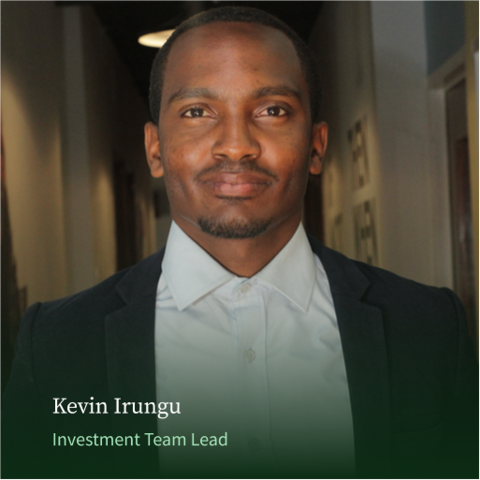 Join our mailing list!
Sign up to receive updates, news, events and opportunities in the venture capital & startup ecosystem
Your details were submitted successfully, you have been added to our list!!!