60% of startups fail due to problems with the team. An investor will always look at the team and the value your team creates outside of the ROI and the business model; thus, when hiring and recruiting, it is key to hire someone who is a culture fit, in alignment with the problem the startup is solving, and who has the skills and experience to do that.
The Team Perspective from an Investor's Mind
When a venture capital firm considers your startup for investment, it will consider your business model, product-market fit, and how well your company performs in comparison to the competition, among other factors. However, one factor they consider that many new industry startups may overlook is the team.
What exactly does "team" mean in and for a startup?
A team is a group of individuals who come together to execute their vision to solve a problem they have discovered and/or experienced. This group includes the founders or co-founders, the core founding team, and the other employees who direct the vision through the organizational tasks needed to bring the product or service to fruition.
Investors putting their money behind an idea have to be confident that the team pitching the idea has the chops to execute and execute brilliantly. Ideas often evolve, and investors need to see that the team they are backing are agile enough to pivot when need be and to buckle down and do the work of building a great product.
The Two C's to Stand Out for Receiving Startup Funding
The assessment of a team is not only limited to their credentials, although those are incredibly important in predicting success. An investor will often ask to visit the offices or meet the whole team in order to experience the organizational culture and team dynamics. Here are the elements to keep in mind as your team interacts with a potential investor:
1. Collaboration
The right team can create a synergy like no other, where their skills and competencies complement one another, resulting in strong team collaboration. When properly communicated to investors and the target audience, this synergy can differentiate a startup in its market, providing a competitive advantage that will elevate the startup for a significant growth opportunity.
For example, while investing in Shukran, one key thing that sold us was how well their team meshed with their passion and the business relationship they were building with each other under the belief that a more equitable world is a better world, where more people have more opportunities in their hands.
In addition, your team unleashes its potential and shows they have it through team partnership.
Consider the following scenario:
A Kenyan startup is pitching to a VC for funding, and the founder is speaking about the long-term goals for the next three years and the assumed profit margin they will be hitting to expand to another region, say Nigeria, but the CMO voices or clearly shows through nonverbal communication that they will not be prepared, and the VC fund team takes note of that.
The communication we receive indicates a lack of togetherness within the direction of the startup, meaning that the employees are already disengaged.
In this case, how will one or more team members carry out their responsibilities if they do not share a common goal?
2. Confidence
There is a thin line between confidence and arrogance. When hiring key individuals, the founders need to be wary as they can either fill the organisational gap or cause a rip in the sense of belonging among their colleagues.
Key individuals are those with a lengthy CV that stands out from a distance - their experience and skill range from the technical side all through to go-to-market i.e Jacks of all trades. You should want to hire that person, right?
Well, let's just say "maybe", should be the answer.

Confidence is not about knowing that you can deliver everything and deliver because you have the skills to do it. Still, it is about being confident that you have the competencies and the level of experience (even at an entry-level position) to understand the vision of the company and be open to learning and growing in your weak areas so as to carry out the organisational tasks for the startup's growth.
At the same time, confidence streams from a point of understanding the challenges startups endure. As we all know, being an entrepreneur can take a toll on oneself, from seeking funding, and managing the economic downturns in the world too, in fact, even recruiting.
Your team is a big determinant because employee morale = employee commitment & performance. If they do not understand why they are doing what they are doing, even when things seem "impossible", do you really think they will carry the company in high regard?
What we are looking for at From Here Ventures
We are an early-stage venture capital fund that deploys capital and beyond monetary support to seed and pre-seed companies. We offer a deep, intrinsic understanding of how things work in Africa and have established ourselves within local networks granting us access to the best deals, the most exceptional founders and the most transformational companies.
At From Here Ventures, we always want to know more about the team. Who and what in your team makes it work well together? Is your team diverse? Does it observe gender equality? How passionate and understanding of the problem being solved are they and in that regard do your team members work together to successfully execute the solution?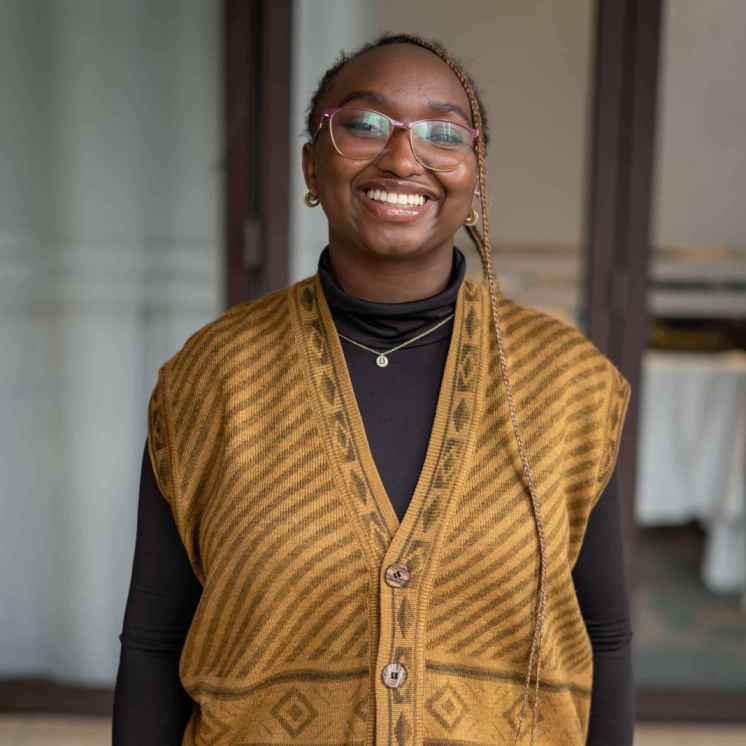 Join our mailing list!
Sign up to receive updates, news, events and opportunities in the venture capital & startup ecosystem
Your details were submitted successfully, you have been added to our list!!!