Q1: Introduce yourself, who is Moses?
Moses Mukundi: ''Moses is the CEO and founder of Eden Care, a digital health insurer in Africa starting in Rwanda and currently expanding to Kenya. Prior to the startup, Moses worked in investment banking and private equity. In between, he started his first startup Avoras Limited in the agritech space. Moses is a math nerd and a serial traveller with a goal of travelling to every country by 40.''
Q2: What led to the formation of Eden Care?
Moses Mukundi: ''In 2017, after suffering an acute health incident, my insurance denied covering my treatment because a doctor had not dated a form in his own handwriting despite the date being clear on the doctor's stamp. This experience left me intensely dissatisfied with the current options in the market - transactional, adversarial, and complex experiences that result in terrible health outcomes for members. I started Eden Care to create the kind of insurance I would want for myself — one that helps us seamlessly navigate the health care system delivers superior member experience, reduces systemic waste, lowers cost, delivers on value, and optimizes health outcomes.''
Q3: Why the choice of Rwanda as the first market?
Moses Mukundi: ''Rwanda was the perfect proving ground for our ambitious hypothesis that technology and data science combined with exemplary customer experience would be foundational in creating a deeply loved customer brand with attractive unit economics. The Rwanda government through the National Bank of Rwanda and the Rwanda Development Bank invited, supported, and enabled Eden Care to be licensed and go live in Rwanda. We also liked that, in Rwanda, it is mandatory to have health insurance, a trend we are seeing emerge across the continent that will continue to drive insurance demand.''
Q4: You've been on both sides of the divide, deploying capital & seeking capital?
Moses Mukundi: ''I have. As a private equity investor, I saw a multitude of different business models, entrepreneurial management styles, growth strategies, and insights into capital allocation decisions in the African markets. This was foundational to my thesis on unit economics and growth strategy. It also taught me a lot of lessons on what not to do in business. My investing experience has also been useful now that I sit on the opposite side of the table. As an entrepreneur, my understanding of strategy, execution, and cash flow are nuanced and evolving as we triangulate to find and build on product-market fit. Understanding that my job is to tell a story backed up by numbers has been a critical carry-over from my investing days into our current fundraising efforts.''
Q5: You're a 2nd time founder, how different are the two experiences?
Moses Mukundi: ''I think there have been 2 main differences. One, at Avoras, I got distracted by vanity metrics or tasks that were externally validating but didn't move the needle. At Eden Care, I am more focused on more critical elements of the business, although I relapse occasionally. Two, insurance is a much more complex industry with multiple stakeholders, regulated, and mass market oriented as opposed to Avoras which was a more straightforward business with concentrated high-value buyers. I have had to develop a new leadership matrix to manage in a more complex environment.''
Q6: How would you describe the current funding environment?
Moses Mukundi: ''The funding environment has tightened with a lot more due diligence, unit economics-focused investors, and interrogation of investor-company fit. The frothy COVID-era highs are firmly in the rear window. In the last couple of meetings, I have spent 5mins on average speaking about our profitability path. To navigate this, we are focused on hitting our numbers and ensuring we are able to build enough quality signals in the market to attract capital.''
Q7: What do you look forward to achieving this year?
Moses Mukundi: ''For the remaining part of the year, we are focussed on two things. One, iterating our end-to-end customer experience to be simple, fast, and stress-free. This means continuing to invest in our people, partnerships, design, branding and technology, and leveraging AI to increase efficiency. Two, we are excited to launch our wellness and Proactive product in Kenya this August. Launch customer excitement has been infectious, and we are keen to scale this product and thereafter our insurance in this market that I call home. We have a super pumped team and an empowering culture that will be critical in smashing our ambitious 2023 goals. We do have an amazing team that Eden Care wouldn't be where it is without.''
Conclusion:
Moses Mukundi's journey from a math nerd with a passion for exploration to the innovative force behind Eden Care's transformative digital health insurance is a testament to the unyielding spirit of entrepreneurship. As Eden Care continues to revolutionize the health insurance landscape, guided by Moses's unwavering determination, we're reminded that the fusion of visionary leadership and pioneering ideas can reshape industries and create a brighter future for all.
Be a Changemaker
Ready to chart your course towards innovative entrepreneurship? Just like Moses Mukundi and Eden Care, FHV is committed to igniting change and empowering visionaries. At From Here Ventures (FHV), we connect you with a powerful network of investors, advisors, and domain experts. Join FHV now and become a changemaker, shaping a better future and making a lasting impact. Let's create a world of innovation together. Explore our platform and connect with FHV today and turn your vision into reality.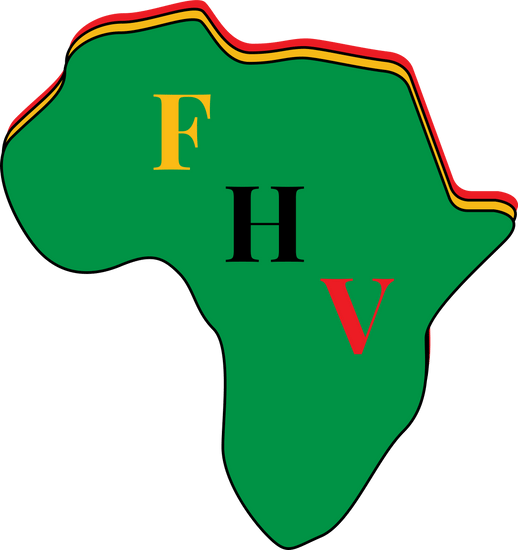 Join our mailing list!
Sign up to receive updates, news, events and opportunities in the venture capital & startup ecosystem
Your details were submitted successfully, you have been added to our list!!!